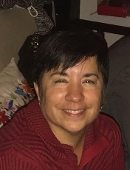 Mary Rojas, PhD
About Me
Locations
Publications
About Me
Dr. Mary Rojas is the Director of the Medical Student Research Office. Dr. Rojas received her B.S. in Psychology from Southampton College, her PhD in Community Psychology from New York University. She completed pre-doctorate training in psychiatric epidemiology at Columbia Psychiatric Epidemiology Training program and post-doctoral research training in Child Psychiatry, also from Columbia University.
With 30 years' experience, Dr. Rojas has extensive leadership, administrative, research, quality improvement and education skills and experience. Her recent past role at Maimonides extended beyond research. She was recruited to develop a data driven children's hospital. This included research, quality improvement, education, and the use of data and information to build stronger services for children and families. As part of the executive leadership at the Maimonides Infants' and Children's Hospital (MICH) she worked closely the Chair/Vice President to set the strategic and operational direction for MICH which has an annual operating budget of $10 million, 80 physicians in 30+ sub-specialties, 100 nurses and staff, 66 residents, four fellowship programs, 74 beds, and discharges 10,000+ patients and has over 70,000 ambulatory visits across six sites.
Dr. Rojas' core specialty is clinical and health services research. She worked across MICH and the Medical Center's Office of Research Administration. She developed and promoted a strategic vision that sets priorities and goals for scholarly development of faculty and medical trainees' and clinical care. Dr. Rojas wore wearing many hats and developed infrastructure. Examples include building out the Institutional Review Board, Grants and Contracts, Research Compliance, Research Foundation, all while providing a research educational and supportive structure. As someone with a lot of technical research experience, she has provided guidance and mentorship to trainees and junior faculty.
Her research experience ranges from study design to advanced statistical analysis of qualitative and quantitative research studies. She has taught numerous research courses, as well as, designed and conducted a number of research and qualities studies. In addition to working in an academic setting, Dr. Rojas served as the Epidemiologist for Empire Blue Cross Blue Shield and Senior Director of Data Analysis and Epidemiology at IPRO.
In 2001, Dr. Mark Chassin (currently President of the Joint Commission) recruited Dr. Rojas to the Department of Health Policy at Mount Sinai School of Medicine (MSSM) and the Executive Vice Presidents' Office. As faculty in Health Policy, she guided several research teams focusing on health service utilization and health disparities in a range of clinical areas (carotid endarterectomy, stroke, hypertension, appendicitis, joint replacement, to name a few). As a member of the Executive Vice President's office, she trained and was certified as a GE Six Sigma Black Belt coaching hospital-wide process improvement projects on billing, tracking of personal controlled analgesia, cardiology QI measures, laboratory turnaround time, waiting room efficiency, to name a few. One project received an honorable mention by the NYSDOH statewide 2005 Patient Safety Award. Dr. Chassin Dr. Rojas along with a highly skilled and multidisciplinary team developed and implemented a medication safety reporting system. This system was put in place years before electronic medical records and up to recently, remained in place identifying medication errors. Details of the initial system where published in 2005 in the American Journal of Medical Quality.
In 2005, Dr. Rojas became the Director of Research at the Mount Sinai Adolescent Health Center (MSAHC) and was promoted to Associate Professor in Pediatrics and Health Policy. Responsible for the development of the infrastructure and development of a research division and Adolescent medicine fellowship training at the Mount Sinai Adolescent Health Center (MSAHC) in five years led MSAHC to nearly 16 million dollars in funding for research and evaluation, publishing numerous peer reviewed manuscripts and book chapters. Before leaving, she developed customized research data systems and well documented research protocols, designed and obtained funding from NIH to study Cervical, Anal and Oral HPV Persistence and Risk Factors among Adolescent Girls. This natural history cohort study included experts from a range of disciplines: adolescent medicine, gynecology, epidemiology, virology, genetics, and psychology. The HPV study was collaboration between HPV experts from Albert Einstein College of Medicine and Mount Sinai.
In 2011, she return to IPRO to focus on public reporting of health care performance data to inform consumers, providers, payors and policy folks. Her work can still be found at public websites of the NYS Department of Health (hospitals.nyhealth.gov, nursinghomes.nyhealth.gov, and homecare.nyhealth.gov), the Illinois Department of Public Health (http://www.healthcarereportcard.illinois.gov/ ), and the Commonwealth Fund's Why Not the Best (www.whynotthebest.org).
Dr. Rojas' commitment to research and improving health care and the public's health is exemplified in her background, experience and training. She brings a new perspective and energy to your work. A 2015 collaboration with the New York City Department of Health and Mental Hygiene's Bureau of Early Intervention (EI) demonstrated her ability to attend to the different needs and demands of EI and academia. Together they evaluated the EI program in way that was mutually satisfactory. Information and research structure translates to many settings. She feels the key is working with people to understand the issues, the challenges and then together developing and conducting a feasible project within the specific setting/environment.
Language
Position
ASSOCIATE PROFESSOR | Medical Education
Research Topics
Behavioral Health, Biomedical Sciences, Biostatistics, Epidemiology, Health Services Research, Healthcare, OBGYN, Pediatrics, Psychiatry, Public Health