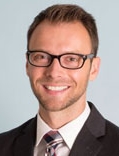 Mount Sinai Doctors
Matthew B Hirsch, MD
Ear, Nose, Throat (ENT) / Otolaryngology, Facial Plastic Surgery, Head and Neck Surgery
No Patient Experience Ratings
About Me
Clinical Focus
Video
Education & Certifications
Insurance
Industry Relationships
About Me
Matthew B. Hirsch, MD, is double board-certified by the American Board of Facial Plastic and Reconstructive Surgery and the American Board of Otolaryngology. He practices Facial Plastic Surgery at NYEE. He completed his Otolaryngology residency at the University of Louisville, followed by an accredited fellowship in Facial Plastic and Reconstructive Surgery at Lenox Hill Hospital and Manhattan Eye, Ear, and Throat Hospital, where he trained with world-renowned experts in cosmetic and reconstructive surgery of the face and surgery for tumors of the skull base. Dr. Hirsch treats the full range of general ear, nose, and throat problems in adults and children. In addition, he is fully trained in both
cosmetic
and
reconstructive surgery
of the face. His clinical interests include reconstruction after skin cancer surgery (
Mohs surgery reconstruction
), facial trauma,
facial paralysis ("Bell's Palsy")
, eyelid surgery, facial birthmarks,
facial and jaw fractures
, facial lacerations, sinus and skull base tumors, deviated nasal septum, and nasal reconstruction.
Dr. Hirsch is fluent in Spanish and brings a warm, caring approach to treating all his patients. He believes that a discerning eye and meticulous attention to detail are the keys to excellent outcomes.
Read his blog, "Why It's Important to See a Specialist for Treating Facial Injuries" can be found here: http://inside.mountsinai.org/blog/why-its-important-to-see-a-specialist-for-treating-facial-injuries/.
Read his article, "Angelina Jolie Reveals Bells Palsy Diagnosis: What Is It?" at https://www.today.com/health/what-bell-s-palsy-angelina-jolie-reveals-diagnosis-t114306.
Language
Hospital Affiliations
New York Eye and Ear Infirmary of Mount Sinai