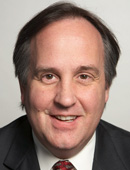 Michael E Farkouh, MD
About Me
Clinical Focus
Industry Relationships
About Me
After obtaining his medical degree from the University of Western Ontario in 1988, Dr. Farkouh interned at the Toronto General Hospital. In 1992, he completed his residency at the Mayo Clinic followed by a fellowship in Academic General Internal Medicine from McMaster University where he studied for the Master of Science in Epidemiology under Professor David Sackett. Under the mentorship of Professor Salim Yusuf, Dr. Farkouh studied cardiovascular clinical trials. He completed his cardiovascular fellowship at Mount Sinai in 1998.
Dr. Farkouh has designed and conducted numerous pivotal clinical trials including: CHEER (Chest Pain Evaluation in the Emergency Room), TARGET, STATUS and FREEDOM (enrolling). His areas of research include: evaluation of chest pain syndromes, diabetes and heart diseases and the relationship of anti-inflammatory agents and heart disease. Dr. Farkouh is the PI for the BARI 2D and TRIUMPH trials at Mount Sinai. His past appointments include director of the telemetry unit at Mount Sinai, director of the cardiac care unit at New York University and director of the Electrocardiography Core Laboratory at the Cardiovascular Research Foundation. He has been awarded Teacher of the Year in the Department of Medicine at the Mayo Clinic. Dr. Farkouh has been an invited speaker internationally and served on numerous data safety monitoring boards.
The Clinical Trials Unit at Mount Sinai Heart serves as the clinical coordinating center for the NHLBI-sponsored FREEDOM trial and registry and for the REDEEM trial. The unit oversees clinical trial research throughout Mount Sinai Heart and interacts with various departments across the institution and beyond.
Language