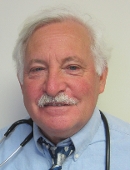 Mount Sinai Doctors
Accepting New Patients
Michael Heller, MD
Emergency Medicine
No Patient Experience Ratings
Book an Appointment
About Me
Education & Certifications
Awards
Research
Locations
Insurance
Publications
Industry Relationships
About Me
Dr. Heller is a Professor of Emergency Medicine and a pioneer in the area of point of care ultrasonography. He completed a residency in Internal Medicine at SUNY Buffalo in 1977 followed by a year of practice which included the Indian Health Service. In 1978 he began his career in academic Emergency Medicine when he joined the new Emergency Medicine Residency at Kern Medical Center in Bakersfield, California before moving to the University of California at San Francisco in 1979 for three years as Director of the Moffitt Emergency Department at the University Hospital. Continuing his efforts at facilitating the development of the specialty of Emergency Medicine, he joined the University of Pittsburgh's young Emergency Medicine Program in 1984 where he stayed for more than a decade. At first, he was most involved with establishing that center as perhaps the leading proponent of prehospital care as a sub- specialty within Emergency Medicine as Director of the STAT aeromedical transport team and through a variety of publications highlighting the importance of advanced prehospital care and development of an in-field experience for EM residents. He also began as a regular national and international speaker and author with the Emergency Medicine Abstracts course, a role that he has maintained for more than 25 years.

Perhaps most significantly, it was in 1988 that a radiology colleague showed him a small, hand held ultrasound unit with a 2 inch screen he had developed and wondered if it might have application in the Emergency Department. The next 20 years would be spent establishing point of care ultrasound as a recognized part of the specialty, often despite the determined resistance of colleagues in Radiology. He organized and taught the first course in bedside ultrasound at an ACEP Scientific Assembly in Chicago, circa 1991 followed by hundreds of courses at SAEM national and regional meetings, community hospitals, and academic centers as well as invited lectures in Europe, Israel, South America and Australia. The ACEP Section of Ultrasound was founded by Dr. Heller in 1996 ; he served 2 consecutive terms as the first president. The SAEM Ultrasound Interest Group soon followed and the first formal Curriculum for Ultrasound Training was published in 2001 with Dr. Heller as the lead author. The first text on Ultrasound in Emergency Medicine was published(with that title) in 1995, authored by Dr. Heller with Dr. Dietrich Jehle. A second book, "Ultrasonography in Trauma: the FAST Exam" also co-authored with Dr. Jehle, appeared 8 years later, in 2003.

Moving from Pittsburgh to Bethlehem, Pennsylvania in 1993 Dr. Heller founded the Emergency Medicine Residency at St. Luke's Hospital there and served as Program Director for the next 13 years publishing articles and contributing chapters on a variety of topics, while continuing his special interest in point-of-care ultrasound. Coming to Beth Israel Hospital in 2008 as Director of Emergency Ultrasound (where he won the Faculty Teaching Award) Dr. Heller continues to be active in teaching and research; among other things, he serves as Director of Research and author of the Residency's Journal Club and Critical Appraisal Series. The title he remains most proud of is the simplest: Core Faculty.

Language
Position
CLINICAL PROFESSOR | Emergency Medicine
Hospital Affiliations
Mount Sinai Beth Israel
Mount Sinai Brooklyn
Mount Sinai Queens
The Mount Sinai Hospital
Mount Sinai Morningside and Mount Sinai West