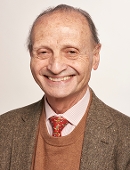 Michail K Shafir, MD
About Me
Clinical Focus
Research
About Me
Michail Shafir, M.D., is Clinical Professor of Surgery and the Ruttenberg Cancer Center and attending surgeon at The Mount Sinai Hospital.
A graduate of the University of Chile and of the Surgery Residency program at Mount Sinai, he specializes in Surgical Oncology (for which he trained at the Gustave Roussy Cancer Institute in France). Dr. Shafir is a former President of the New York Cancer Society and a member of the Executive Council of the New York Surgical Society. He is a member of major surgical and cancer societies, such as the American College of Surgeons and the Society of Surgical Oncology, as well as a core member of the Surgery Committee of the CALGB, a major national cooperative group for clinical trials in cancer.
An author of numerous scientific publications, his work has been presented at national and international conferences. Dr. Shafir's main clinical interests focus on surgery of breast tumors, malignant melanoma and neuroendocrine turmors. Dr. Shafir is fluent in French, Spanish, and Russian.
Language
Position
CLINICAL PROFESSOR | Surgery, Surgical Oncology, CLINICAL PROFESSOR | Oncological Sciences
Hospital Affiliations
Mount Sinai Queens
The Mount Sinai Hospital