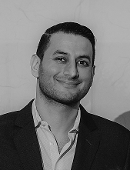 Navin S Arora, DO
About Me
Publications
Industry Relationships
About Me
Dr. Arora had a double major in college, earning a BS in Biology and a B.A. in History from Muhlenberg College in 2000. He completed his studies for his D.O. degree at New York College of Osteopathic Medicine in 2004. Dr. Arora did his internship year in Internal Medicine at Tripler Army Medical Center in Honolulu (2004-2005) prior to entering the dermatology residency at National Capital Consortium in Washington, D.C in conjunction with Walter Reed. He completed his residency in 2009 and was Board certified that same year. Dr. Arora is licensed to practice medicine in New York.
He is an Assistant Clinical Professor of Dermatology at the Icahn School of Medicine at Mount Sinai and at the University of Hawai'i at Manoa, John A. Burns School of Medicine and an Assistant Professor of Dermatology at Uniformed Services University of the Health Sciences in Bethesda. As a former Army dermatologist, Dr. Arora has had extensive experience with all skin types in children and adults, especially with skin types III and IV along with tropical diseases.
He has been a sub-investigator on four clinical trials, two involving atopic dermatitis and two on the effectiveness of Radiesse for the treatment of hands and Sculptra by Fitzpatrick's skin types. He has coauthored two original articles and 11 case reports, as well as one book chapter. Dr. Arora has been invited to speak at the Annual Meeting of the American Academy of Dermatology, the Winter Skin Seminar in Snowmass, C), and the Annual Asia Pacific Military Medicine Conference in Thailand and India.
Language
Position
ADJUNCT ASSISTANT CLINICAL PROFESSOR | Dermatology