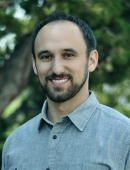 Noah H Zimmerman, PhD
About Me
Locations
Industry Relationships
About Me
Noah Zimmerman is Assistant Professor of Genetics and Genomic Sciences, and Director of the Health Data and Design Innovation Center at the Icahn School of Medicine at Mount Sinai. He is also a member of the Icahn Institute for Data Science and Genomic Technology.
Prior to joining the faculty at Mount Sinai, Dr. Zimmerman was a founder and VP of Data Science at a venture backed healthcare startup building a search engine for electronic medical records. Previously, he served as a data science lead at Pivotal Software, where he delivered predictive models for multibillion dollar companies in healthcare and biotech. Noah also designed and taught d.science, a graduate course exploring the intersection of design and science at the Stanford d.school.
Noah received his Ph.D. from Stanford in Biomedical Informatics and a B.S. in Computer Science and Philosophy from the University of Maryland, College Park.
Language
Position
ADJUNCT ASSISTANT PROFESSOR | Genetics and Genomic Sciences