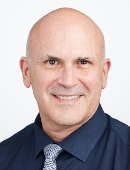 Mount Sinai Doctors
Accepting New Patients
Oscar Blanco-Franco, MD
Cardiovascular Disease (Heart Disease), Nuclear Medicine, Internal Medicine
Book an Appointment
About Me
Clinical Focus
Education & Certifications
Locations
Insurance
Patient Experience Rating
Industry Relationships
About Me
Dr. Oscar Blanco-Franco has practiced Cardiology since 2001. After graduating with his medical degree from Universidad Central del Caribe in Puerto Rico, Dr. Blanco-Franco completed his internship and residency in Internal Medicine at The Mount Sinai Hospital. He then moved to Beth Israel Medical Center for his fellowship in Cardiology. With his board certifications in Cardiovascular Medicine, Nuclear Cardiology, and Echocardiography, Dr. Blanco-Franco's noninvasive interests focus on treating hypertension, hyperlipidemia, heart failure, and coronary artery disease. His noninvasive cardiology skills involve echocardiography, nuclear cardiology, and holter monitor interpretation for detection of cardiac arrhythmias. Additionally, Dr. Blanco-Franco is bilingual and can communicate with his patients in English and Spanish.
Before joining Mount Sinai in 2009, Dr. Blanco-Franco worked in private practice in White Plains, NY. He is currently a member of the American College of Cardiology, the American Society of Echocardiography, the American Society of Nuclear Cardiology, and the American College of Physicians.
When speaking about his life in medicine, Dr. Blanco-Franco explains, "Originally from Puerto Rico, I came to New York in 1994 to pursue my medical specialties in Internal Medicine and Cardiology. Working with the Latino community since then, I knew there was a need for Latino cardiologists in New York City. I also fell in love with this city! To me, establishing good rapport and communication with patients is essential in providing excellent medical care. Outside of medicine my personal interests are in photography/video, travelling around the world, and scuba diving. I consider myself a strong advocate for wildlife and marine life protection. Other interests include Physical Fitness, Hiking/Outdoors fitness activities, and the Arts. My best advice to patients out there is to stay physically fit and healthy. It's good for the body and especially for the mind. Do not take health for granted. It's always a work in progress. And some words of wisdom: "Write it in your heart that every day is the best day of the year" – Ralph Waldo Emerson."
Language
Position
ASSISTANT CLINICAL PROFESSOR | Medicine, Cardiology
Hospital Affiliations
Mount Sinai Queens
The Mount Sinai Hospital