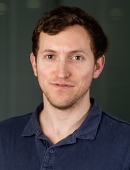 Paul O'reilly, PhD
About Me
My lab develops statistical and computational approaches to understand how human genetic variation, in combination with the environment, leads to disease. Given their proxy for genetic liability itself, our primary focus is on the theory and application of Polygenic Risk Scores (PRS). In 2015, we published the popular PRS software, PRSice ('precise'), followed in 2019 by PRSice-2 (PRSice website here). We have run several PRS workshops (eg. our PRS Summer School) and in 2020 we published our Guide to PRS paper, with accompanying PRS tutorial.
We believe that genetic liability to disease is more complex than implied by the additive model of present polygenic risk scores, that the interplay between the genome and the environment in causing disease needs to be better understood, and that analysis of diverse populations across diverse environments can provide the greatest power to understand the causes of disease.
The research in my lab follows 4 key themes:
Pathway-specific, function-informed, polygenic risk scores
Polygenic risk scores for diverse and admixed populations
Using genetics to infer the environmental causes of disease
The Statistical Genetics of Brain Disorders
For further information, please visit O'Reilly lab website
Education
BSc, Mathematics (First Class; Uni of Leeds, UK)
MSc, Genetic Epidemiology (Uni of Sheffield, UK. Supervisor: Chris Cannings)
PhD, Population Genetics (Imperial College London, UK. Supervisors: David Balding, Ewan Birney).
Language
Position
ASSOCIATE PROFESSOR | Genetics and Genomic Sciences
Multi-Disciplinary Training Areas
Genetics and Genomic Sciences [GGS]