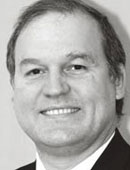 Video Visit Available
Accepting New Patients
Mount Sinai Doctors
Accepting New Patients
Pedro R Moreno, MD
Interventional Cardiology, Cardiology (Heart), Cardiovascular Disease (Heart Disease)
Book an Appointment
About Me
Clinical Focus
Education & Certifications
Awards
Locations
Insurance
Publications
Patient Experience Rating
Industry Relationships
About Me
Dr. Pedro R. Moreno performs over one thousand cardiac coronary invasive procedures annually (including diagnostic catheterizations, angioplasties and coronary stents) with >99% success rate and <1% major complications. Trained at Harvard Medical School (Massachusetts General Hospital and Brigham and Women's Hospital), Dr. Moreno is triple board certified in Internal Medicine, Cardiology, and Interventional Cardiology.

As a world-renowned expert in atherosclerosis, Dr. Moreno has been a pioneer in the understanding of inflammation and acute coronary syndromes. Dr. Moreno described for the first time the role of macrophages in living patients with unstable angina and acute myocardial infarction in 1993. Its impact in the scientific community was evident by the immediate recognition, which opened new routes of investigation around the world. Dr. Moreno identified a significant correlation between macrophages and tissue factor, a membrane-bound protein responsible for the activation of coagulation in vivo. Consequently, his studies showed the double sword of inflammation in human atherosclerosis; i.e. plaque rupture and coronary thrombosis.

Dr. Moreno also contributed to vascular biologic aspects of restenosis, a renarrowing process that occurs in coronary or peripheral arteries after stenting. His work established the link between inflammation and smooth muscle cell proliferation in-vivo. These findings provided the rationale for revolutionary state of the art therapies including anti-inflammatory and anti-proliferative drug-eluting stents, currently used in daily practice around the world. In addition, Dr. Moreno integrated his observations in a major health problem in America: diabetes mellitus. His comprehensive approach to the disease in patients with diabetes lead to a major breakthrough in cardiovascular medicine: The importance of neovascular microangiopathy in the diabetic atherosclerotic plaque. Dr. Moreno is now investigating these plaque microvessels leading to dramatic increases in heart attacks in the diabetic population.

Dr. Moreno has additional extensive experimental research in novel diagnostic and therapeutic modalities for vulnerable plaques, the most common cause of a heart attack. His work using near-infrared spectroscopy is now acknowledged as a major advance in the elusive field of percutaneous coronary plaque characterization. Furthermore, Dr. Moreno developed atherosclerotic modes of vulnerable plaques involving swine and hypercholesterolemic rabbits, allowing for testing novel therapies as potential adjunctive treatment for vulnerable plaques.

Dr. Moreno serves as an advisory to several government agencies including the FBI in the US and the National Cardiovascular Center in Spain. He has several recognitions including the Young Investigator Award followed by the Senior Investigator Award from The Vulnerable Plaque Organization. Dr. Moreno also received the excellence award from the Colombian Society of Cardiology. Dr. Moreno is an official reviewer for the American Heart Association and several scientific journals including Annals of Internal Medicine, Circulation, and The Journal of the American College of Cardiology, American Journal of Cardiology, American Heart Journal, and European Heart Journal. He is honorary member of several international cardiology organizations including the Chilean Society of Cardiology, the Venezuelan Society of Cardiology, the Colombian Society of Cardiology and the Dominican Republic Society of Cardiology. Finally, is an excellent teacher and a mentor of clinical and research fellows at the Mount Sinai Hospital in New York City.
In The News: Dr. Pedro Moreno discusses cardiac catheterization in The Daily News feature The Daily Check-Up


Language
Position
PROFESSOR | Medicine, Cardiology
Hospital Affiliations
Mount Sinai Morningside
The Mount Sinai Hospital
Mount Sinai West