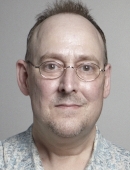 Peter G Ilowite, DO
About Me
Locations
Publications
About Me
Dr. Peter Ilowite has been practicing dermatology at his Saddle Brook Office since 1992.
Dr. Ilowite is an osteopathic dermatologist. This means he will provide personal service to each of his patients and his patients never will be rushed. Also it means that when treated at his office you will be seen by Dr. Ilowite, not an assistant or anyone else but the doctor. Dr. Ilowite will provide a personal instruction sheet written specifically for each patient that will discuss how to treat their skin problem, how to prevent the problem and how to effectively use their medications. Dr. Ilowite treats all dermatological diseases for all patients of every age. He specializes in rashes and dermatitis and prevention, acne, acne in women, acne scarring, hair loss in women, psoriasis, eczema, atopic eczema, and all other skin diseases.
Dr. Ilowite is also a dermatological surgeon and does all his surgeries under local anesthesia at his office including biopsies, mole removal, Acne surgery, Radio-Surgery, Electro-surgery, Reconstructive surgery, Cryo-surgery, Excisional surgery and Plastic surgery. He also specializes in pre-cancerous lesions, skin cancer diagnosis, many techniques for skin cancer removal, skin cancer prevention, cosmetic mole removal, glycolic peels, and facial veins.
Dr. Ilowite is an Assistant Clinical Professor in Dermatology of the Icahn School of Medicine at Mount Sinai where he was presented by the residents with a "Teacher of the Year" award for two consecutive years.
Language
Position
ASSISTANT CLINICAL PROFESSOR | Dermatology