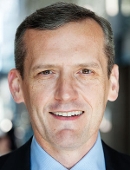 Mount Sinai Doctors
Accepting New Patients
Peter Pastuszko, MD
Thoracic Surgery, Cardiovascular Surgery (Heart Surgery), Pediatric Cardiovascular Surgery
No Patient Experience Ratings
Book an Appointment
About Me
Clinical Focus
Video
Education & Certifications
Locations
Insurance
Publications
Industry Relationships
About Me
Peter Pastuszko, MD, is the Chief of Pediatric Cardiac Surgery and the Director of Pediatric Cardiovascular Services at the Mount Sinai Health System and Co-Director of the Mount Sinai Kravis Children's Heart Center. He has extensive experience in treating the entire spectrum of congenital heart disease, from newborn to adult congenital, having performed several thousand successful surgeries over the course of his career.
Clinical Expertise
Dr. Pastuszko has expertise in the surgical treatment of complex neonatal heart defects, including Hypoplastic Left Heart Syndrome (HLHS), Transposition of Great Arteries (TGA), Truncus Arteriosus, Ebstein's Anomaly, and many others. He has extensive experience, with a high success rate, performing some of the most complex neonatal surgical procedures such as the Norwood operation, neonatal Ross procedure, and neonatal Ebstein's repair. In the five years prior to his move to Mount Sinai, he performed more than a thousand operations for congenital heart disease. In addition to treating newborns, Dr. Pastuszko is also experienced in the area of adult congenital, thoracic, and vascular surgery.
Dr. Pastuszko is a strong proponent of collaboration among diverse disciplines in order to ensure the best possible outcomes for his patients. Similarly, Dr. Pastuszko strongly believes in open communication and partnership with families to ensure that they make sound, informed choices about their treatment options. In order to ensure that all of their questions are answered and concerns addressed and to establish meaningful relationships, he routinely meets with expectant parents whose babies have been diagnosed with heart defects.
Education and Work Experience
Dr. Pastuszko received his medical degree from the Perelman School of Medicine at the University of Pennsylvania and did his residency at Thomas Jefferson University in Philadelphia prior to completing his congenital training at the Children's Hospital of Philadelphia under the mentorship of Thomas Spray, MD.
He is a Fellow at the American College of Surgeons. In addition, he belongs to the American Medical Association, the Society of Thoracic Surgeons, the Southern Thoracic Surgical Association, the Western Thoracic Surgical Association, and the Congenital Heart Surgeons' Society. He is board certified in both congenital cardiac as well as thoracic and cardiovascular surgery.
Having worked in three separate health systems, Dr. Pastuszko brings a wealth of varied experiences to Mount Sinai. He comes here most immediately from the Ward Family Heart Center of Children's Mercy Hospital in Kansas City, Missouri, where he was Surgical Director of Cardiac Critical Care, Site Director of the University of Kansas Cardiothoracic Residency Program, and Associate Professor of Surgery at the University of Missouri-Kansas City School of Medicine. Prior to that, he was Director of Pediatric Cardiac Surgery Critical Care and Associate Professor of Surgery in the Division of Thoracic and Cardiovascular Surgery at the University of California at San Diego. Earlier, he served as Chief of Pediatric Cardiac Surgery in the Department of Surgery and Assistant Professor at the Division of Thoracic and Cardiovascular Surgery at the University of Oklahoma in Oklahoma City, Oklahoma.
Certificate
American Board of Thoracic Surgery – Thoracic, Congenital
Organizations
Cardiothoracic Surgery Network
The Congenital Heart Surgeons' Society (CHSS)
American College of Surgeons
The Society of Thoracic Surgeons
Southern Thoracic Surgical Association
Western Thoracic Surgical Association
Research
Dr. Pastuszko has been recognized by both national and international cardiothoracic societies as one of the foremost researchers on the protection of the newborn brain. Throughout his career, Dr. Pastuszko's passion has been finding ways to protect the newborn brain from the detrimental effects of low blood oxygen (hypoxia) present in the neonates with many types of congenital heart defects. For more than two decades, Dr. Pastuszko has been closely involved in the research into the area of infant brain protection before, during, and after surgery. His investigative efforts, in collaboration with two teams of researchers at both the University of Pennsylvania and University of California San Diego, explore pharmacological interventions that may protect the newborn brain. He has produced several dozen research publications on the subject as well as multiple abstracts, presentations, and book chapters with his research supported by NIH grants. Dr. Pastuszko continues his collaborative work while at Mount Sinai.
Language
Position
PROFESSOR | Cardiovascular Surgery, PROFESSOR | Pediatrics
Hospital Affiliations
The Mount Sinai Hospital
Mount Sinai Morningside and Mount Sinai West