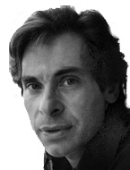 Philip B Luloff, MD
Psychology
No Patient Experience Ratings
About Me
Clinical Focus
Education & Certifications
Insurance
Industry Relationships
About Me
Interests: Sex Therapy, Couple and Marital Therapy, Individual Therapy, Group Therapy

Dr. Philip B. Luloff,MD, FAPA, CGP Associate Clinical Professor of Psychiatry is Director of the Division of Psychotherapy, Department of Psychiatry, in The Icahn School of Medicine at Mount SInai.

As Director of The Division of Psychotherapy, he creates, develops, and manages all the initiatives of the Division offered to medical students, residents, fellows, and attendings within the Division and coordinates these within The Department of Psychiatry. He also is liaison within the Medical Institution creating and running programs for other Medical Departments, their Residents, Fellows, and Attending Staff. He is integrally involved in coordinating the Faculty Psychotherapy Conference and Faculty Group and Family Psychotherapy Conference of The Division of Psychotherapy in the Department of Psychiatry at the Icahn School of Medicine at Mount SInai. He is co director of Integrative Psychoanalytic Case Conference of the division.

Recognized internationally for his work in Group Therapy and Sex and Couple Therapy ,he teaches and supervises both at Medical Center through Workshops and Lectures to Medical Students, Residents in Psychiatry, and Attending Staff.

He conducts numerous workshops on Sex Therapy, Couple Therapy, and Group Therapy at the American Group Psychotherapy Association (AGPA), the Eastern Group Psychotherapy Society EGPS), The International Association For Group Psychotherapy (IAGP). He was past Chairman of the Committee on Group, Family, and Couple Therapy for the District Branch of the American Psychiatric Association. He is Past President of the American Association of Psychoanalytic Physicians.
Language
Position
ASSOCIATE CLINICAL PROFESSOR | Psychiatry
Hospital Affiliations
Mount Sinai Queens
The Mount Sinai Hospital