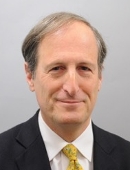 Mount Sinai Doctors
Accepting New Patients
René S Kahn, MD, PhD
Psychiatry
No Patient Experience Ratings
Book an Appointment
About Me
Video
Education & Certifications
Awards
Locations
Insurance
Industry Relationships
About Me
Dr. René Kahn is the Esther and Joseph Klingenstein Professor and System Chair of Psychiatry at the Icahn School of Medicine at Mount Sinai. After completing medical school in the Netherlands (1979) and having actively served in the 42 Armored Brigade of the Royal Army of the Netherlands as a 1st Lt (he retired a Lt. Col in the Army Reserve), he was trained as a psychiatrist and neurologist in Utrecht and Amsterdam, respectively. He then moved to New York City (1985), where he did a research fellowship in biological psychiatry at Albert Einstein College of Medicine. He subsequently completed his psychiatry residencies at Mount Sinai Hospital and then worked as Chief of the psychiatry research unit at the Bronx VA. In 1993 he moved back to Utrecht to become to Chair of Psychiatry at the University hospital, going on to lead the Brain Center Rudolf Magnus, which combines research in basic neuroscience, psychiatry and neurology. He remained connected to Mount Sinai School of Medicine as an Adjunct Associate professor for several years.
One of his most important contributions to science has been to help provide the scientific foundation of the century-old postulate that schizophrenia debuts with cognitive dysfunction—preceding the onset of the first psychosis by more than a decade. Moreover, he and his group have shown that brain changes in schizophrenia are progressive over time, and that these changes are clinically relevant, related as they are to outcome and to loss of cognitive function during the course of the illness. Finally, his research has shown that brain volume is one of the most heritable characteristics of man, paving the way to link brain volumes in health and disease to genetic variation. During his time in Europe he initiated several large treatment trials in schizophrenia in order to improve the outcome of patients with schizophrenia. He is also involved in many other collaborative studies, examining both genetic and neuroimaging parameters. His work has been funded by various sources such as the European Union, the Dutch Government, NIMH and the Stanley Foundation.
Dr. Kahn has published over 900 research papers and was named Thomson Reuters' highly cited researcher every year since 2015, representing 'some of the world's most influential scientific minds.' He has served on neuroscience grant review boards in the Netherlands as well as those of the United Kingdom and Germany. He received several honors, such as a Fulbright Scholarship, membership of the Royal Netherlands Academy of Arts and Sciences, the ECNP Neuropsychopharmacology Award, an honorary doctorate at Semmelweis University in Budapest, Hungary and the lifetime achievement award of the Netherlands Psychiatric Association. He is Honorary Lifetime Professor at Jilin University in Changchun, China. He was Treasurer and Vice-President of the European College of Neuropsychopharmacology and is currently past-President of The Schizophrenia International Research Society. He is a fellow of the American College of Neuropsychopharmacology.

Education

School of Medicine, University Groningen, The Netherlands 1972-1979
Psychiatry residencies, University Hospital Utrecht, The Netherlands 1981-1983
Neurology residencies, Academic Medical Center, Amsterdam, The Netherlands 1983-1985
Fellowship Biological Psychiatry, Montefiore Hospital and Albert Einstein College of Medicine, New York, U.S.A. 1985-1988
Residencies Psychiatry, Mount Sinai Hospital/Bronx VA Medical Center,, New York, U.S.A. 1988-1992



Language
Position
SYSTEM CHAIR, DEPARTMENT OF PSYCHIATRY, PROFESSOR | Psychiatry
Hospital Affiliations
Mount Sinai Morningside
Mount Sinai Beth Israel
Mount Sinai Brooklyn
Mount Sinai Queens
The Mount Sinai Hospital
Mount Sinai West
Multi-Disciplinary Training Areas
Microbiology [MIC], Neuroscience [NEU]