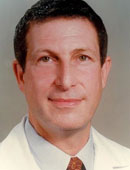 Richard A Skolnik, MD
About Me
Clinical Focus
Industry Relationships
About Me
Dr. Skolnik is board certified by the American Board of Plastic Surgery and is a fellow of the American College of Surgeons. He is a graduate of Cornell University Medical College and received his training in both plastic surgery and general surgery at The Mount Sinai Hospital and is currently an Assistant Clinical Professor of Surgery at the Mount Sinai School of Medicine.
Dr. Skolnik is chief of residency training in aesthetic surgery at The Mount Sinai Hospital and is a member of the executive committee of the Division of Plastic Surgery. He is actively pursuing clinical research using LED light technology for photo biostimulation to reverse the effects of photo-aging.
Dr. Skolnik is a member of the American Society of Plastic Surgery, the American Society of Aesthetic Plastic Surgery, and numerous local medical societies. Dr. Skolnik has been a visiting professor of plastic surgery in China, India, Brazil, and Peru. Under the auspices of the Plastic Surgery Educational Foundation, he has volunteered in overseas programs to repair congenital anomalies in children such as cleft lip and palate deformities.
He has been a consulting editor for multiple publications including Breast Cancer the Complete Guide and Good Housekeeping's Illustrated Guide to Women's Health. Dr. Skolnik has been named by New York Magazine in 2003 as one of "The Best Beauty Docs" and one of the "Top 100 Doctors" in New York every year since 1998. Dr. Skolnik has appeared on the Today Show, The View, Good Morning America, CNN/fnn, and has been interviewed by ABC, CBS, and Fox News on multiple occasions. He has also been featured in publications such as GQ, O, Vogue, Allure, New York Magazine, Elle, Shape, Elegant Bride, Men's Journal, Marie Claire, Rosie, Self, and news publications such as The New York Times, the Wall Street Journal, and the New York Post.
Language