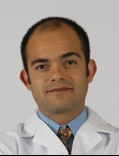 Robert Nossa, MD
About Me
Clinical Focus
Publications
About Me
Dr. Robert Nossa is an Assistant Clinical Professor in The Icahn School of Medicine at Mount Sinai. Dr. Nossa earned his BA degree in Political Science at Manhattan College in Purchase, New York in 1992 and his M.D. degree from the SUNY, Stony Brook School of Medicine in 1997. The following year Dr. Nossa did an internship in Internal Medicine in the Department of Internal Medicine at Brown University School of Medicine and entered our residency program in 1998. He served as Chief Resident in his final year and was an exceptional gifted teacher and leader. Dr. Nossa was Board certified in 2001 and is licensed to practice medicine in New York and New Jersey.
In the ensuing years Dr. Nossa has gained significant experience in general and surgical dermatology, serving as the director of Laser and Aesthetic Services for The Dermatology Group based in New Jersey. In particular, he has established a reputation as an outstanding practitioner of laser techniques. In addition to the numerous laser procedures he performs regularly, Dr. Nossa offers sclerotherapy, Botox treatments, collagen injections, and related cosmetic work to the wide array of patients treated at this facility.
Dr. Nossa has conducted research and published widely on topics such as melanoma and nonmelanoma skin cancer, technology in medicine, and Mohs surgical techniques. His articles have been published in textbooks such as the Textbook of Clinical Oncology, Dermatologic Surgery: Principles and Practices and Lasers and Non-surgical Rejuvenation to name but a few as well as medical research journals.
Language
Position
ASSISTANT CLINICAL PROFESSOR | Dermatology