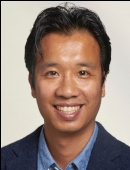 Ron Do, PhD
About Me
Education & Certifications
Awards
Research
Locations
Publications
About Me
Dr. Ron Do, Ph.D., is the Charles Bronfman Professor in Personalized Medicine at the Icahn School of Medicine at Mount Sinai. He is Professor with Tenure in the Department of Genetics and Genomic Sciences and founding Director of the Center for Genomic Data Analytics in The Charles Bronfman Institute for Personalized Medicine.
He is a computational geneticist and data scientist interested in understanding the genomic, biological and clinical basis of human diseases. He has pursued this interest by developing and applying methods from human genetics, genetic epidemiology, statistical genetics, population genetics and scientific computing to large-scale human genotyping, sequencing, omics and clinical electronic health record datasets.
He has authored over 130 scientific publications, including lead or senior author publications in Nature, New England Journal of Medicine, Journal of American Medical Association, Lancet and Nature Genetics. For his research efforts, he was awarded The Dr. Harold and Golden Lamport Clinical Research Award from theIcahn School of Medicine at Mount Sinai, awarded to junior faculty who show exceptional potential for making significant contributions over an extended period of time. Prior to joining Mount Sinai, Ron was a Canadian Institute of Health Research Banting Postdoctoral Fellow in Human Genetics and Instructor in Medicine in the Center for Human Genetic Research (now Center for Genomic Medicine) at Massachusetts General Hospital and Harvard Medical School. He received his Ph.D. in Human Genetics from McGill University, his M.Sc. in Experimental Medicine and B.Sc. in Cell Biology and Genetics from University of British Columbia.
Language
Position
PROFESSOR | Genetics and Genomic Sciences
Research Topics
Atherosclerosis, Cardiovascular, Computational Biology, Epigenetics, Genetics, Genomics, Human Genetics and Genetic Disorders, Systems Biology
Multi-Disciplinary Training Areas
Artificial Intelligence and Emerging Technologies in Medicine [AIET], Genetics and Genomic Sciences [GGS]