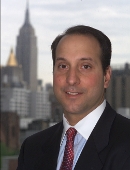 Accepting New Patients
Ronald C Gentile, MD
Ophthalmology (Eye)
No Patient Experience Ratings
Book an Appointment
About Me
Clinical Focus
Education & Certifications
Awards
Locations
Insurance
Publications
Industry Relationships
About Me
Ronald C. Gentile MD, FACS, FASRS is Professor of Ophthalmology, Director of the Ocular Trauma Service (posterior segment), and Surgeon Director at New York Eye and Ear Infirmary of Mount Sinai (NYEE) affiliated with the Icahn School of Medicine at Mount Sinai. He is also an attending surgeon at Winthrop University Hospital on Long Island with a local satellite office. Dr. Gentile dedicates his time to clinical ophthalmic care, surgery, research, teaching, and humanitarian work. He is a retinal specialist and surgeon with expertise in diabetic eye disease, retinal vascular disorders, macular diseases, ultrasonography, UBM, retinal detachments and ocular trauma. Growing up in Queens and a graduate of Saint Francis Preparatory School, he was a Summa Cum Laude graduate of the School of Medicine at SUNY Downstate in Brooklyn. He completed his internship at Columbia Presbyterian Medical Center and his ophthalmology residency at the NYEEI. He performed his Retina Fellowship at the prestigious Kresge Eye Institute in Detroit, Michigan.
Dr. Gentile has been consistently listed as one of Best Doctors in New York (Castle Connolly Medical Ltd.) and New York Super Doctors®, recommended by his peers. He has been and continues to be a principle investigator for many trials, devoted to scientific research. Some of these trials have resulted in the newest therapies used today that save the vision of thousands of patients worldwide. He has over a hundred publications, with many published in peer-review journals describing pathophysiological concepts, novel surgical techniques, and diagnostic tests for ocular diseases, helping him remain on the cutting edge while advancing his field. Dr. Gentile serves as a reviewer for many scientific ophthalmic journals and is a member of the American Board of Ophthalmology, American Society of Retina Specialists, Macula Society, and the New York Ophthalmological Society. He is past president New York Academy of Medicine, Ophthalmology Section and continues to be active within organized medicine. He has been a mentor to hundreds of young doctors and ophthalmologists, who he has helped train on both the art and science of medicine. He is also involved in leading humanitarian missions (operationrestorevision) to Africa, Asia, and Latin America.
IN THE NEWS:
1. Operation Restore Vision Helps Impoverished Residents of Pokhara, Nepal. Queens-bred pals Ronald Gentile and Ivanhoe Gadpaille key to goodwill effort. By Nicholas Hirshon. New York Daily News. Thursday, December 1 2011. http://www.nydailynews.com/life-style/health/operation-restore-vision-helps-impoverished-residents-pokhara-nepal-article-1.984719
2. "Dr. Ronald Gentile on how to keep and protect your eyesight" Louis Telano's Street Wise WGBB 1240 AM, 404 Route 109, West Babylon, NY 6:00-6:30PM, 29 August 2016 (Live).
3. Violencia Doméstica Julissa Márquez: "La primera vez que te dan, vete corriendo" Por: Univision Publicado:http://www.univision.com/noticias/violencia-domestica/julissa-marquez-la-primera-vez-que-te-dan-vete-corriendo-video. Via Facetime Iphone 6 from Taormina Sicily. August 16, 2016
4. Premier Fall Episode "My Sister Was Stabbed 30 Times in the Face" CBS, "The Doctors" Paramount Studios 860 N Gower Street, Los Angeles, CA (Stage 29), September 2, 2016. http://www.thedoctorstv.com/episodes/fitness-model-with-no-pulse-my-sister-was-stabbed-30-times-in-the-face-does-brandi-maxiell-have-breast-cancer. Aired September 12, 2016.
5. Brooklyn woman who lost eyesight after stabbing can see again thanks to Mt. Sinai doctors. Pix11 News. 220 E. 42nd St., New York, NY. http://pix11.com/2016/09/13/brooklyn-woman-who-lost-eyesight-after-stabbing-can-see-again-thanks-to-mt-sinai-doctors/ September 13, 2016
Language
Position
PROFESSOR | Ophthalmology
Hospital Affiliations
Mount Sinai Queens
The Mount Sinai Hospital
New York Eye and Ear Infirmary of Mount Sinai
Research Topics
Diabetes, Imaging, Retina