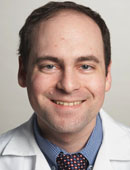 Video Visit Available
Accepting New Patients
Mount Sinai Doctors
Accepting New Patients
Ronald Tamler, MD, PhD
Endocrine, Diabetes and Bone Diseases (Endocrinology)
Book an Appointment
About Me
Clinical Focus
Video
Education & Certifications
Research
Locations
Insurance
Publications
Patient Experience Rating
Industry Relationships
About Me
Dr. Ronald Tamler, director of digital health implementation for Mount Sinai Health System, is a board-certified endocrinologist and internist and is certified as a nutrition-support physician and diabetes educator. He specializes in Type 1 and Type 2 diabetes and diabetic complications, but also treats patients with general endocrine problems (e.g. thyroid disease). He sees patients at the Mount Sinai Diabetes Center, located at 5 East 98th street on the 3rd Floor. Dr. Tamler particularly specializes in the endocrinology of men and has significant expertise in treating hypogonadism (low testosterone), male osteoporosis (brittle bones) and erectile dysfunction (impotence). Dr. Tamler has been featured for several years in various publications listing top doctors, including the New York Times and New York Magazine, and he is an honorary police surgeon for the NYPD.
Frequently asked questions:
- "What should I bring to my appointment?" If you have diabetes, please always bring your glucose meter to your appointment. It stores valuable information that we can download and analyze. Also, please bring any outside labs that were ordered by other physicians. This will help us make greater progress at your visit and may even save you the discomfort of a blood test. Please bring your insurance information, the filled-out questionnaire you were sent when you made the appointment, and a list of all medications and all nutritional supplements you are taking. If you are a new patient, please come in 15 minutes before your scheduled appointment, as the registration process might take a bit longer."
- "I called to make an appointment, but it Dr. Tamler's next available appointment is further away than I would like." If you find that the next available appointment is too far away, you can request to be put on a waiting list in case another patient cancels, or you can schedule an appointment with one of Dr. Tamler's associates at the faculty practice. All Mount Sinai endocrinologists are experienced, highly trained specialists of the highest caliber and will provide superb care.
- "I never test my sugar. Can you find out how bad my diabetes is?" Our office offers testing of Hemoglobin A1c, which mirrors your average blood sugar over the past 3 months.
- "What makes this practice so special for patients with diabetes?" If you are seeing Dr. Tamler and his colleagues for diabetes, you are not only getting great care from your doctor. You have all the resources of a Certified Diabetes Center of Excellence at your disposal. We have an entire team that is highly experienced in dealing with the particular needs of patients with diabetes, including a nutritionist, a nurse and nurse-practitioners who are certified diabetes educators.
- "What happens if I'm late?" If you are running late, please call our practice at 212-241-3422. In order to keep waiting times manageable for everybody, patients who are more than 25 minutes late will be offered to reschedule or wait until either a slot opens up or the last patient of the day is seen. Please be advised that Manhattan traffic and parking can be unpredictable, and budget your time accordingly.

In theNews
Dr. Tamler discusses men's health and low testosterone in The Daily News feature The Daily Check Up.
View the PDF
Dr. Tamler chairs the ADA Diabetes EXPO at the Jacob Javits Center.
Dr. Tamler featured in "Knockout Obesity" and in Our Town, "Telehealth: How to Get the Most Out of Your Virtual Doctor Visit"
Dr. Tamler is registered to provide telehealth services in Florida.
Language
English, French, Hebrew, German
Position
PROFESSOR | Medicine, Endocrinology, Diabetes and Bone Disease
Hospital Affiliations