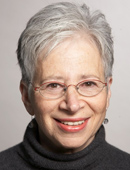 Sandra K Masur, PhD
About Me
Education & Certifications
Awards
Research
Locations
Publications
About Me
Currently at ISMMS, Sandra K. Masur is the Director of the Office for Women's Careers, chair of the Committee on Special Awards and Title IX Coordinator. She is the founding Director of the ISMMS Office for Women's Careers and was Associate Dean for Faculty Development.
Dr. Masur's research laboratory at Mount Sinai was funded for 35 years by the NIH first for investigation of hormonal control of membrane transport and later for studies of the molecular and cellular mechanisms of wound healing.
On the national level, Dr. Masur has been active in programs advancing faculty and scientists. She served as co-director of the National Eye Institute's "Fundamental Issues in Vision Research" at the Marine Biology Laboratory, Woods Hole, MA (2001- 2010) and in strategic planning for Women in Science by the NIH Office for Research in Women's Health (2010, 2014).
Her recent keynote talks and career development presentations at national meetings and academic centers have included "The XX Files: The Mystery of the Missing Women Professors", "How to Negotiate For What You Need", "The Benefits of Climate Change: Global Warming at the Departmental Level", "Juggling in Academic Medicine" and "A Postdoc's Guide to Goal Setting & Time Management".
Dr. Masur was elected to the governing council of the American Society for Cell Biology (ASCB) and was chair of the Women in Cell Biology Committee of ASCB whose major objective is to provide opportunities and information useful to women and men in developing their careers in cell biology (Mol Biol Cell. 2013 Jan;24(2):57). In 2015 the ASCB established the Sandra K. Masur Senior Leadership award to honor individuals with exemplary achievements in cell biology and also are outstanding mentors.
She also served as President of the New York Society of Experimental Microscopy and co-chaired the Diversity Issues Committee for the Association for Research in Vision and Ophthalmology.
Language
Position
PROFESSOR | Ophthalmology, PROFESSOR | Pharmacological Sciences