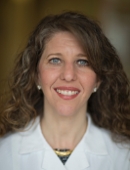 Sharon M Rosenbaum Smith, MD
About Me
Dr. Sharon M. Rosenbaum Smith is a nationally renowned breast cancer surgeon at the Comprehensive Breast Center at St. Luke's Roosevelt Medical Center, and Assistant Clinical Professor of Surgery at Columbia University College of Physician and Surgeons. Dr. Rosenbaum Smith is a graduate of New York Medical College, and completed her surgical training at the Long Island Jewish Medical Center in New York. She then did a Breast Oncology Fellowship at the New York-Presbyterian Hospital/Strang-Cornell Medical Center. Since then, she has been on staff at St. Luke's-Roosevelt Medical Center where she has been appointed an Associate Attending in the department of Breast Surgery, is the Medical Director of the Comprehensive Breast Clinic at St. Luke's Hospital Center, and is co-Director of the Breast Oncology Fellowship.

Dr. Rosenbaum Smith is committed to providing her patients with the best possible care. This is accomplished by providing a caring and compassionate environment. Provide same day diagnosis . In office ultrasound with same day results, needle biopsy of breast masses with same day results,.
Patients leave the office with a complete outline of their treatment plan tailored to the individual needs of the patient.
Philosophy believes in treating the entire patient, not just the disease. This is accomplished by
Aesthetic outcome of breast surgery
Since joining St. Luke's-Roosevelt Hospital Center in 2000, she has played an important role in developing the curriculum and philosophy of the hospital's Comprehensive Breast Center. While state-of-the-art diagnosis and treatment of breast cancer are the hallmark of its services, she takes things a step further. Innovative support programs that are designed to engage the mind, body and spirit in the healing process are available for all patients. Support groups for breast cancer patients, meditation and yoga classes, and stress management workshops are offered to patients. These workshops have played a huge role in alleviating stress in breast cancer patients.
She has coauthored numerous publications in her field in peer reviewed medical journals, has presented at major national conferences, and is a frequently called upon by most major news networks as an expert resource. She is a member of all the major breast surgical oncology societies.
In the News:
Departments
Breast Surgery
Surgical Oncology

Specialties
Breast Conservation
Skin and Nipple Sparing Mastectomy
Sentinel Node Biopsy
High Risk Patients
Young Women Affected by Breast Cancer
Second Opinions

Post Graduate Training
New York Presbyterian Hospital/Strang-Cornell Medical Center
Breast Oncology Fellowship

Long Island Jewish Medical Center
Surgical Residency

Certification
Board Certified, General Surgery

Language
Position
ASSISTANT CLINICAL PROFESSOR | Surgery