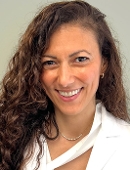 Sherrin Rofail-Soliman, MD
About Me
Locations
Industry Relationships
About Me
Sherry Soliman, MD, is a practicing Concierge Primary, Preventative, and Urgent Care Medicine specialist, providing the highest caliber of individualized & evidence-based care to her patients for over 10 years. Dr. Soliman has always held a love for education, and enjoys conducting individual, small and large group learning sessions, empowering her patients to better understand pathways to improved health and wellness. She speaks on a variety of topics including primary care issues, preventative medicine, aging, women's health, and sexual health issues.

Education
Dr. Soliman completed her medical training at the University of Toronto, ranked in the top 10 best medical schools in the world. She then completed her residency in Family Medicine at the Northern Ontario School of Medicine. Dr. Soliman is double-board certified by the American Board of Family Medicine, and the Canadian College of Family Physicians. Research interests have included Chronic and Neuropathic Pain Management at SUNY Upstate Medical University and Graft Vs. Host Disease & Bone Marrow Transplantation at Harvard Medical School. She has an eye for detail and a passion for facilitating pragmatic and effective solutions to complex medical issues.
Some of Dr. Soliman's clinical and speaking interests include:
Preventive health and wellness
Functional and integrative medicine
Metabolic syndrome treatment, weight loss and nutrition
Acute and urgent care medicine
Mental health and stress management
Women's health issues
Neuropathic pain management
Treatment of dermatologic conditions
Sexual health

Outside of her time with patients, Dr. Soliman is passionate about music, fitness, and travel, with her favorite destinations being Egypt and Singapore. She is trained as a classical pianist and enjoys hiking, running, swimming, and squash. Dr. Soliman enjoys spending time with her family and her exceptionally talented Yorkie, "Squeaky".
"We are so fortunate to exist during a time wherein medicine is so specialized with the most cutting-edge treatment modalities at our disposal. Equally, there has never been a greater need for us to follow the lead of our fathers of medicine in treating the whole person, and not just the disease."
Language