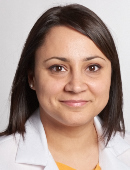 Silvia De Rubeis, PhD
About Me
Locations
Publications
About Me
Dr. De Rubeis is an Assistant Professor at the Seaver Autism Center for Research and Treatment, Department of Psychiatry, Mindich Child Health and Development Institute, and Friedman Brain Institute at the Icahn School of Medicine at Mount Sinai.
Dr. De Rubeis completed her bachelor, master, and PhD degrees in Cellular and Molecular Biology at the University of Rome Tor Vergata, Italy. During her PhD and first postdoctoral training in Dr. Claudia Bagni's lab at the Katholieke Universiteit Leuven and Vlaams Instituut voor Biotechnologie (Belgium), she studied how the regulation of mRNA translation shapes the synaptic development in the context of Fragile X syndrome. During this training, she visited Dr. Eric Klann's lab at the New York University as an EMBO short-term fellow. She then joined Mount Sinai for a second postdoctoral training in Dr. Joseph Buxbaum's lab. She studied the role of rare genetic variation in autism through large-scale exome sequencing.
Dr. De Rubeis' research aims at understanding the developmental defects resulting from disruptive mutations in novel high-risk genes identified from large-scale genomic studies in autism and intellectual disability. The lab takes a genetics-first approach for functional analyses in cellular and mouse models and strives to take into account clinically relevant aspects that emerge from patient-based research.
Dr. De Rubeis is a 2020 Friedman Brain Institute Scholar Award and a 2021 Distinguished Scholar Award from the Icahn School of Medicine at Mount Sinai. She is also the recipient of a Wilhelm Bessel Research Award from the Alexander von Humboldt Foundation in 2021.
Language
Position
ASSOCIATE PROFESSOR | Psychiatry
Multi-Disciplinary Training Areas
Development Regeneration and Stem Cells [DRS], Neuroscience [NEU]