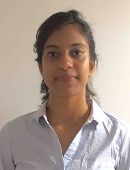 Sriya Annapurna Avadhani, MD
About Me
Dr. Sriya Avadhani joined Mount Sinai as a Vascular Specialist in 2021. After graduating with her medical degree from the University of Massachusetts Medical School, Dr. Avadhani began her residency in Internal Medicine at SUNY Downstate Medical Center. She then went on to complete three fellowships in Cardiology, Interventional Cardiology, and Endovascular Intervention at SUNY Downstate Medical Center, Long Island Jewish Medical Center, and The Mount Sinai Hospital, respectively. With her board certifications in Internal Medicine, Cardiovascular Disease, Nuclear Cardiology, Vascular Interpretation (RPVI), and Echocardiography, Dr. Avadhani specializes in non-surgical treatments of coronary artery disease, ilio-femoral, renal, and carotid disease, aortic aneurysms, critical limb ischemia, and a spectrum of venous disorders.
In addition to her clinical roles, Dr. Avadhani acts as an Assistant Professor of Medicine at Mount Sinai Hospital's Cardiovascular Institute and is actively involved in clinical research. She has coauthored numerous peer-reviewed manuscripts, abstracts, and book chapters, and has given multiple national and international conference presentations.
In the office, Dr. Avadhani is multilingual and can fluently communicate with patients in English, Hindi, and Telugu. She can also speak conversationally with her patients in Spanish.
Language
Position
ASSISTANT PROFESSOR | Medicine, Cardiology