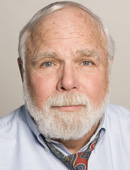 Stanley J Rothman, MD
About Me
Stanley Rothman is a pediatric neurologist on the faculty of Icahn School of Medicine at Mount Sinai (ISMMS) with admitting privileges at Mount Sinai Hospital in New York City and Westchester Medical Center in Valhalla, New York. His private practice is limited to specialty care as a clinical pediatric neurology consultant and requires written referral from the primary physician or referral source. Dr. Rothman's practice is centered around brain, spinal cord, nerve, and muscle problems in infants, children, and adolescents with a particular interest and experience in neonatal neurology, the epilepsies, neurocutaneous disorders, and neuromuscular diseases. He refers behavioral disorders to physician-colleagues in child psychiatry.
Dr. Rothman graduated with an MD,CM medical degree from McGill University in 1965 and obtained his AB in Chemistry from Cornell University in 1961. Training in pediatrics, neurology, neonatology (neurophysiology), pediatric neurology, and pediatric EEG has brought him to Chicago, New York, London, and Montreal. He has served on the full time faculty at McGill University, Duke University, New York Medical College (NYMC), and the Icahn School of Medicine at Mount Sinai (ISMMS). Dr. Rothman has also held positions as Chief of the Pediatric Neurology Divisions at Duke and NYMC, and Chief of Neurology Education at ISMMS.
Dr. Rothman is a fellow of the Royal College of Physicians and Surgeons of Canada, and the American Academy of Neurology. He is an active member of the Child Neurology Society and the American Epilepsy Society as well as a former member of the Professors of Child Neurology.
Language
Position
ASSOCIATE CLINICAL PROFESSOR | Pediatrics, ASSOCIATE CLINICAL PROFESSOR | Neurology