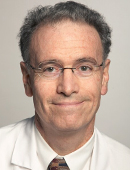 Stanley Tuhrim, MD
About Me
Clinical Focus
Publications
About Me
Stanley Tuhrim, MD is Emeritus Professor of Neurology, and Geriatrics and Palliative Medicine in the Icahn School of Medicine at Mount Sinai. He is also the former Director of the Mount Sinai Stroke Center, which is recognized as a comprehensive stroke center by the Joint Commission.
Dr. Tuhrim received a BA from Haverford College and an MD from Mount Sinai School of Medicine. He completed an internship at the Hospital of the University of Pennsylvania, a neurology residency at Mount Sinai, and a fellowship in cerebrovascular disease at the University of Maryland, before joining the faculty at the University of Maryland in 1984, where he also pursued graduate studies in computer science. He returned to Mount Sinai in 1987 to organize the Gustave L. Levy Acute Stroke Unit and develop Mount Sinai's Stroke Program which now includes six vascular neurologists and four fellows. Under his leadership, Mount Sinai was among the first to obtain ACGME approval for its Stroke Fellowship and New York State Department of Health designation as a Stroke Center.
Dr. Tuhrim's research interests include computer-assisted medical decision-making and disease management, stroke epidemiology, and clinical trials. He was the principal investigator of the Minorities Risk Factors and Stroke Study (MRFASS) which identified and compared risk factors for stroke and recurrent stroke among African-Americans, Latinos, and non-Latino whites. In cooperation with Mount Sinai's Department of Health Policy, Dr. Tuhrim led a project to determine the extent of underuse of proven stroke prevention therapies and implement and test an intervention to remedy this. He has been a participant in multiple acute ischemic stroke and intracerebral hemorrhage trials.
Language
Position
PROFESSOR EMERITUS | Neurology