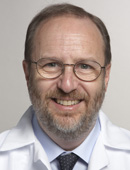 Stuart C Sealfon, MD
About Me
Education & Certifications
Awards
Research
Locations
Publications
About Me
Stuart C. Sealfon, M.D. is the Glickenhaus Professor and Chairman Emeritus of the Department of Neurology, Director of the Center for Genomics, Proteomics and Bioinformatics, Director of the Center for Translational Systems Biology, Professor of Neurobiology, and Professor of Pharmacology and Systems Therapeutics at Mount Sinai Hospital and School of Medicine.
Dr. Sealfon has made important contributions to research on receptor structure, cell signaling, mechanisms of drug specificity and systems biology. His work integrates experimental and theoretical approaches, encompasses several areas of brain research, and is supported by the National Institute of Drug Abuse, the National Institute of Diabetes, Digestive and Kidney Diseases and the National Institute of Allergy and Infectious Disease. He directs the multi-institutional Program for Research on Immune Modeling and Experimentation (PRIME), an NIH-funded Modeling Immunity for Biodefense Center.
Several of his research studies have been recognized by the Faculty of 1000 Biology and the Faculty of 1000 Medicine. His laboratory has pioneered numerous research approaches including techniques for microarray design and analysis, transcription-based assays for profiling drug responses, single cell assays of cellular signaling and quantum dot-based assays of gene and protein expression in single brain cells. Significant research accomplishments include: identifying the primary structure of the gonadotropin releasing hormone receptor, finding new signaling pathways activated by drugs for Parkinson's disease, elucidating the mechanism of action of hallucinogens and finding a new brain receptor complex implicated in schizophrenia and as a novel target for antipsychotic drugs.
A graduate of Princeton University and Columbia University College of Physicians and Surgeons, Dr. Sealfon in a member of Phi Beta Kappa and Alpha Omega Alpha. He received his residency training at Massachusetts General Hospital, Boston. He has been associated with the Mount Sinai School of Medicine for more than two decades, initially as a postdoctoral trainee in Neuroscience and subsequently as a member of the faculty. He holds board certification in Neurology.
Dr. Sealfon has contributed to more than 100 patents and original research articles, primarily related to receptors, cell signaling and brain disease. He is a noted mentor and educator. Dr. Sealfon has served on the editorial boards of numerous peer-reviewed journals and scientific advisory boards, and has lectured at universities and conferences throughout the world.
Other Websites:
http://tsb.mssm.edu/primeportal/
Success and Challenges for Academic Neurology
Language
Position
PROFESSOR | Neurology, PROFESSOR | Neuroscience, PROFESSOR | Pharmacological Sciences
Research Topics
Addiction, Apoptosis/Cell Death, Basal Ganglia, Bioinformatics, Brain, Cellular Immunity, Cerebral Cortex, Mathematical and Computational Biology, Multiple Sclerosis, Neuro-degeneration/protection, Receptors, Reproductive Biology, Signal Transduction, Theoretical Biology, Vaccine Development, Viruses and Virology
Multi-Disciplinary Training Areas
Disease Mechanisms and Therapeutics (DMT), Neuroscience [NEU]