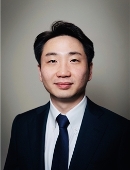 Video Visit Available
Accepting New Patients
Mount Sinai Doctors
Accepting New Patients
Taesoo Kim, PA
Family Medicine, Primary Care
Book an Appointment
About Me
Clinical Focus
Locations
Insurance
Patient Experience Rating
Industry Relationships
About Me
TaeSoo Kim is a compassionate and dedicated physician assistant. He is currently associated with Mount Sinai Doctors, based in New York, NY. He treats a range of conditions and is eager to help the wider community receive the care they deserve.
As a part of his education, TaeSoo Kim attended Mercy College, where he completed his master's degree in physician assistant studies. Over the course of his career, he has successfully treated and managed a number of medical conditions, ranging from minor conditions such as upper respiratory infection, urinary tract infection and headache to chronic medical conditions such as diabetes and hypertension. He also has experience in Physical Medicine and Rehabilitation, treating condition such as bursitis, carpal tunnel syndrome and osteoarthritis.
TaeSoo Kim also sees patients for annual check-ups and general consultations. He is sensitive to the uniqueness of each patient's situation and adapts his consultations and treatment options appropriately to accommodate individual needs and concerns.
Language
Hospital Affiliations