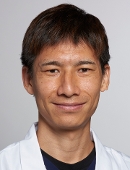 Video Visit Available
Accepting New Patients
Mount Sinai Doctors
Accepting New Patients
Tomoyoshi Shigematsu, MD, PhD
Neurosurgery
Book an Appointment
About Me
Education & Certifications
Locations
Insurance
Publications
Patient Experience Rating
Industry Relationships
About Me
Tomoyoshi (Tomo) Shigematsu, MD, PhD is as an Assistant Professor of Neurosurgery, Neurology, and Radiology at Mount Sinai Health System dedicated to pediatric and adult cerebrovascular and endovascular neurosurgery. Dr. Shigematsu specializes in the endovascular treatment of pediatric cerebrovascular disorders (including Vein of Galen Malformation, brain and spine arteriovenous malformations/fistulas, and aneurysms), endovascular treatments of craniofacial vascular lesions in adults and children, and the surgical and endovascular treatments of general cerebrovascular diseases (including stroke, intracranial and carotid stenosis, brain aneurysms, arteriovenous malformations and fistulas of the brain and spine, and pre-operative embolization of tumors).
Dr. Shigematsu earned a medical degree from Osaka University Medical School in 2004. He completed full training (residency and fellowship) of neurosurgery and neuroendovascular surgery at Kobe City General Hospital and Osaka University Hospital, both national leaders in cerebrovascular neurosurgery. Dr. Shigematsu studied about treatment of intracranial aneurysms and completed his PhD Osaka University Graduate School of Medicine in 2015. He is board certified from the Japan Neurosurgical Society, the Japanese Society for Neuroendovascular Therapy, and the Japan Stroke Society.

Following his clinical interests in pediatric cerebrovascular treatments, Dr. Shigematsu joined the Cerebrovascular Center at Mount Sinai Health System to conduct multiple research programs. While in the United States, he obtained his United States medical licensure and then completed his fellowship in Neuroendovascular Surgery under the tutelage of Alejandro Berenstein, MD.

In 2018, Dr. Shigematsu joined the Cerebrovascular Center at Mount Sinai Health as Clinical Instructor where he cared for pediatric and adult patients with vascular disorders of the brain, spine, head and neck.

Dr. Shigematsu continues his clinical research as an investigator in several multi-center trials. He has published research in peer-reviewed journals and has presented his work at national and international meetings, including the International Stroke Conference. He is a member of the American Association of Neurological Surgeons and Society of NeuroInterventional Surgery.
From Day 6 to Year 6: Read about how Dr. Shigematsu and Dr. Johanna Fifi assisted Dr. Alejandro Berenstein in curing a child of his vein of Galen malformation with 16 neurovascular embolizations over the course of six years in the 2020 Neurology & Neurosurgery Specialty Report.
Language
Position
ASSISTANT PROFESSOR | Neurosurgery, ASSISTANT PROFESSOR | Diagnostic, Molecular and Interventional Radiology
Hospital Affiliations
Mount Sinai Morningside
Mount Sinai Beth Israel
Mount Sinai Brooklyn
Mount Sinai Queens
The Mount Sinai Hospital
Mount Sinai West
Research Topics
Stroke