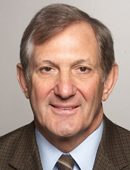 Walter P Unger, MD
About Me
Awards
Research
Locations
Publications
About Me
Dr. Walter Unger is a Clinical Professor of Dermatology and Director of the Hair Restoration Surgery in Resident and Fellowship Program at the Icahn School of Medicine at Mount Sinai in New York, as well as a Fellowship Director for the Fellowship program of the International Society of Hair Restoration Surgery. He is also an associate professor (Dermatology) at the University of Toronto and was an adjunct professor (Dermatology) at Johns Hopkins School of Medicine in Baltimore,
Dr. Unger is a member of many medical societies, including: The American Academy of Dermatology (AAD), the American Board of Hair Restoration Surgery (ABHRS), the American Society of Dermatologic Surgery (ASDS), the International Society of Hair Restoration Surgery (ISHRS) and the Canadian Association of Hair Restoration Surgeons (CAHRS). He has also been or currently is a member of the executive committees of many of those societies and was the Chairman of the Task Force on medical Standards for Hair Transplantation Surgery of the American Academy of Dermatology from 1992 to 1995. He has carried out approximately 30,000 operations during his career as a hair restoration surgeon
The fourth edition (2004) of his textbook, Hair Transplantation, is considered the standard reference text for hair restoration surgeons. His fifth edition is currently in press and is slated for publication in December 2010. He was selected by his peers to be included in the database of Castle Connolly's "Top Doctors: New York Metro Area" from 2007-2010, 2008, 2009 and in the database of "Best Doctors" (Canada) 2007-2010.
Language
Position
CLINICAL PROFESSOR | Dermatology