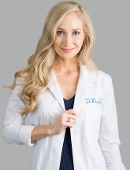 Whitney P Bowe, MD
About Me
Clinical Focus
Locations
Publications
About Me
Renowned New York-based dermatologist Dr. Whitney Bowe is committed to achieving and maintaining the health and radiance of her patients' skin. One of the most in-demand dermatologists in the country, Dr. Bowe specializes in skin rejuvenation, laser dermatology, and the link between nutrition and skincare. Her work has earned the attention of top media outlets, netting her invitations to lend her expertise on programs like Good Morning America, The Rachael Ray Show, The Doctors, and Dr. Oz, and publications like The Wall Street Journal, The New York Times, ALLURE and INSTYLE.
Dr. Bowe attended Yale University, where she graduated Summa Cum Laude with a Bachelor of Science in Molecular, Cellular, and Developmental Biology. Upon graduation, she was named a 21st Century Gamble Scholar and was awarded a full scholarship to study medicine at the University of Pennsylvania where she graduated top of her class.
Now as the Medical Director of Integrative Dermatology, Aesthetics & Wellness at Advanced Dermatology, P.C., Dr. Bowe is on the pulse of cutting-edge technology and injection techniques to achieve her signature ageless aesthetic, which she refers to as "The New Natural." Dr. Bowe also serves as the Clinical Assistant Professor of Dermatology at the Icahn School of Medicine at Mount Sinai Medical Center where she trains physicians and surgeons in the latest groundbreaking cosmetic surgery techniques. Her outstanding research in microbiology has earned her scores of awards from renowned organizations such as the Skin Cancer Foundation, and have earned her invitations to present at numerous international conferences each year.
Named to the coveted Super Doctors of New York list, Dr. Bowe holds a patent for a bacterial-derived acne treatment. She has written more than 40 articles and book chapters and has conducted clinical trials exploring new forms of treatment for acne. In her free time, Dr. Bowe enjoys spending time with her husband, also a physician, and their daughter.
Language
Position
ASSISTANT CLINICAL PROFESSOR | Dermatology