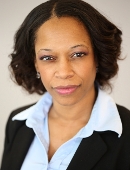 Yasmin Hurd, PhD
About Me
Video
Education & Certifications
Research
Locations
Publications
About Me
Dr. Yasmin Hurd is the Ward-Coleman Chair of Translational Neuroscience and the Director of the Addiction Institute at Mount Sinai.

Dr. Hurd's multidisciplinary research investigates the neurobiology underlying addiction disorders and related psychiatric illnesses. A translational approach is used to examine molecular and neurochemical events in the human brain and comparable animal models in order to ascertain neurobiological correlates of behavior. A major focus of the research is directed to risk factors of addiction disorders including genetics as well as developmental exposure to drugs of abuse such as cannabis. The group also conducts human clinical trials in developing novel therapies for opioid use disorder.
Addiction Institute at Mount Sinai (AIMS)

In the News
The push to legalize recreational and medical marijuana has put the spotlight on Dr. Yasmin Hurd and her pioneering work on the transgenerational effects of cannabis on the developing brain. Dr. Hurd's research was featured on the cover story of TIME magazine on May 25, 2015: The Great Pot Experiment. View the PDF.
PBS/Netflix series Human: The World Within, 2021; Netflix series (The Business of Drugs)
Freakonomics radio 2020: https://freakonomics.com/podcast/mount-sinai/
Smart people podcase: https://www.mountsinai.org/about/newsroom/podcasts/real-smart-people/yasmin-barrier-breaker
CNN Documentary Weed Part 4 with Dr. Sanjay Gupta: https://www.youtube.com/watch?v=R90JW1fTw8U

Statnews 2018: https://www.statnews.com/2018/02/28/marijuana-cannabidiol-opioids-addiction/
Dr. Hurd podcast: March 15, 2017: The Gateway Hypothesis of Addiction | Listen
Dr. Hurd discusses medical marijuana in the media:
Genetic Engineering and Biotechnology News — Marijuana Could Ease Burden of Opioid Addiction
Healthline — Marijuana Component Might Be an Effective Tool in Opioid Epidemic
Time magazine, Time Health - 7 Scientific Effects of Marijuana That Experts Want to Study
New York Daily News, 2017 - Opioid Addiction FAQ: Experts' guide to the hard facts

CUNY-TV Science Goes to the Movies: Dr. Hurd talk about addiction as its portrayed in films like Danny Boyle's Trainspotting and T2: Trainspotting, its sequel —
Dr. Hurd talks about studying addiction in The Daily News feature The Daily Check Up. View the PDF.
Perception of marijuana as a "safe drug" is scientifically inaccurate August 27, 2013 - The nature of the teenage brain makes users of cannabis particularly at risk of developing addictive behaviors. Read more.
Language
Position
DIRECTOR, ADDICTION INSTITUTE AT MOUNT SINAI, PROFESSOR | Pharmacological Sciences, PROFESSOR | Neuroscience, PROFESSOR | Psychiatry
Research Topics
Addiction, Anatomy, Basal Ganglia, Behavior, Brain, Developmental Biology, Gene Expressions, Gene Regulation, Genetics, Neurobiology, Neuropeptides, Neuroscience, Neurotransmitters, Opioid/Cannabinoid Receptors
Multi-Disciplinary Training Areas
Disease Mechanisms and Therapeutics (DMT), Neuroscience [NEU]