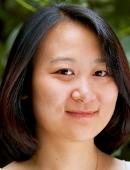 Mount Sinai Doctors
Yuxin Liu, MD, PhD
Anatomic Pathology and Clinical Pathology
No Patient Experience Ratings
About Me
Education & Certifications
Awards
Research
Insurance
Publications
Industry Relationships
About Me
Dr. Yuxin Liu is a surgical pathologist who subspecializes in gynecological pathology. Her research focuses on anogenital HPV-associated precancers and cancers. As a member of the Anal Dysplasia Program at Mount Sinai, Dr. Liu leads several clinicopathological studies on anal cancer screening and treatment. She serves as co-investigator and expert pathologist for an NIH-funded clinical trial on anal cancer screening in women. Dr. Liu has been an active member in the International Anal Neoplasia Society (IANS) and became a member of its board in 2021.
Website: https://www.iansoc.org/Pathology
Publications:
1. Yuxin Liu, Kevin Weiss, Andrés Ramírez Zamudio, Monica Prasad Hayes, Mona Saleh, Michael M Gaisa, Keith Sigel. Primary Anal Cancer Screening Results from 381 Women Living with HIV. J Infect Dis. 2022 Oct 5 Epub ahead of print. PMID: 36196502.
2. Yuxin Liu, W Glenn McCluggage, Teresa M Darragh, et al. p16 Immunoreactivity Correlates with Morphological Diagnosis of HPV-associated Anal Intraepithelial Neoplasia: A study of 1,000 Biopsies. Am J Surg Pathol. 2021 Nov 1;45(11):1573-1578. PMID: 34231547
3. Michael M Gaisa, Keith M Sigel, Ashish A Deshmukh, Volha Lenskaya, Courtney A Chan, Richard Silvera, John Winters, Yuxin Liu. Comparing Anal Cancer Screening Algorithms Using Cytology and HPV DNA Testing in Three High-risk Populations. J Infect Dis. 2021 Sep 1;224(5):881-888. PMID: 33388757.
4. Yuxin Liu, Monica Prasad Hayes, Eric M. Ganz, Juan Lucas Poggio, Volha Lenskaya, Threshia Malcolm, Ashish Deshmukh, Wenxin Zheng, Keith Sigel and Michael M. Gaisa. HIV-Positive Women with Anal HSIL: A study of 153 Cases with Long-Term Anogenital Surveillance. Modern Pathology 2020;33(8):1589-1594. PMID: 32152521
5. Yuxin Liu, W Glenn McCluggage, Teresa M. Darragh, Wenxin Zheng, Jennifer M. Roberts, Kay J. Park, Pei Hui, Morgan Blakely, Keith Sigel, Michael M. Gaisa. Classifying AIN 2 Based on LAST Recommendations: Interobserver Agreement Among Experienced Pathologists. Am J Clin Pathol. 2021;18;155(6):845-852. PMID: 33210115
6. Michael Gaisa, Yuxin Liu, Ashish A. Deshmukh, Kimberly Stone, Keith Sigel. Electrocautery Ablation of Anal High-grade Squamous Intraepithelial Lesions: Effectiveness and Key Factors Associated with Outcomes. Cancer. 2020;126(7):1470-1479. PMID: 31977082
7. Yuxin Liu, Keith M Sigel, William Westra, Melissa R Gitman, Wenxin Zheng, Michael M Gaisa. HIV-infected Patients with Anal Cancer Precursors: Clinicopathological Characteristics and HPV Subtype Distribution. Dis Colon Rectum 2020;63(7):890-896. PMID: 32168092
8. Ashish A Deshmukh, Ryan Suk, Meredith S Shiels, Kalyani Sonawane, Alan G Nyitray, Yuxin Liu, Michael M Gaisa, Joel M Palefsky, Keith Sigel. Recent trends in squamous cell carcinoma of the anus incidence and mortality in the United States, 2001-2015. J Natl Cancer Inst. 2020;112(8):829-838. PMID: 31742639
Language
Position
ASSOCIATE PROFESSOR | Pathology, Molecular and Cell Based Medicine
Hospital Affiliations
Mount Sinai Queens
The Mount Sinai Hospital