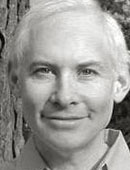 Accepting New Patients
Zachary T Bloomgarden, MD
Endocrine, Diabetes and Bone Diseases (Endocrinology)
No Patient Experience Ratings
Book an Appointment
About Me
Clinical Focus
Education & Certifications
Locations
Insurance
Publications
Industry Relationships
About Me
Practice Address: 35 E 85th St , New York, NY, 10028-0954
Special Expertise: Diabetes; Diabetic Kidney Disease/Hypertension; Cholesterol/Lipid Disorders
Primary Care Physician: No
Foreign languages spoken in the office: Spanish ; French
Board Certification: Internal Medicine - 77; Endocrinology, Diabetes & Metabolism - 79
Dr. Bloomgarden has a national reputation for writing and lecturing on diabetes. He is active in the Division of Endocrinology & Metabolism of the Mount Sinai Medical Center, New York, NY, running a major teaching activity, the weekly diabetes clinic conferences, with the participation of speakers from the institution and numerous invited guests, as well as participating in teaching rounds in the Departments of Geriatrics and Pediatrics as well as Medicine.
He has worked in the American Diabetes Association as a member of the Editorial Board and, subsequently, serving as an Associate Editor of the clinical journal of, Diabetes Care, and has over the past four years written the monthly 'Perspectives on the News' column for this publication, a widely read and respected summary of current developments in the field, and has participated in other national activities. Additional writing includes reviews pertaining to the insulin resistance syndrome and to the treatment of type 2 diabetes, with Dr. Bloomgarden having contributed more than one hundred fifty publications in diabetes and related areas. Other activities which have gained him prominence include his membership on the Editorial Board, Practical Diabetology, his serving as a Founding Member of the Metropolitan Diabetes Society of New York, his participating in the Committee on the Relationship of Socioeconomic Status to Cardiovascular Mortality, American Heart Association, and his activity as a reviewer for the Archives of Internal Medicine, the Journal of Clinical Endocrinology and Metabolism, and Diabetes Care. He serves on the Publications Committee of the American Association of Clinical Endocrinology.
Dr. Bloomgarden has acted as an advisor for a number of pharmaceutical groups, including the Diabetes Medical Advisory Board, Merck-Medco Managed Care, the Amaryl Advisory Panel, Hoechst Marion Roussel, the Novartis Lipid and Diabetes Advisory Boards, the National Diabetes Education Initiative faculty, the Vascular Biology Working Group, the Novo Nordisk Diabetes Management Pharmacological Therapy faculty, and the Bristol Meyers Squibb Diabetes Education Faculty. In addition to numerous lectures given locally, he has been invited to speak in a variety of institutions around the country as well as giving many lectures internationally, including talks in South Africa, in Poland, in China at the annual meeting of the Chinese Diabetes Association, and in Brazil where he became an honorary professor at the Biocor Hospital de Doen? Cardiovasculares.
He has been a principal investigator in numerous clinical studies, assessing treatment with troglitazone, glyburide, insulin, metformin, glimepiride, glipizide, fluvastatin, of dichloroacetate in the treatment of lactic acidosis, of patient education in diabetes, and of the role of sildenafil in the treatment of erectile dysfunction in males with diabetes.
In his successful clinical practice, Dr. Bloomgarden is one of the best well-known diabetologists in New York. He has been listed for several years in the publication, 'Castle Connolly Guide: The Best Doctors New York Metro Area,' in this field, and serves as a consultant for a number of local medical groups and for the Lawrence Hospital in Bronxville.
Language
Position
CLINICAL PROFESSOR | Medicine, Endocrinology, Diabetes and Bone Disease
Hospital Affiliations