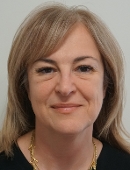 Mount Sinai Doctors
Accepting New Patients
Zhanna Rutstein-Shulina, DO
Obstetrics and Gynecology (OBGYN)
Book an Appointment
About Me
Clinical Focus
Video
Education & Certifications
Locations
Insurance
Publications
Patient Experience Rating
Industry Relationships
About Me
ZHANNA RUTSTEIN-SHULINA, MD, DO, IS IN PRACTICE WITH ANNA RHEE, MD
Zhanna Rutstein-Shulina, MD, DO, is board certified in obstetrics and gynecology and is an Assistant Professor in the Department of Obstetrics, Gynecology and Reproductive Sciences at the Icahn School of Medicine at Mount Sinai.
Dr. Rutstein-Shulina began her medical career in Latvia (European Union). After graduating from medical school at the Latvian State University, she successfully completed her residency training in obstetrics and gynecology and went on to practice in the rural community, providing medical care to women of all ages and developing her passion for obstetrics. Practicing in a rural area without immediate access to the major medical hospital was challenging at times, but she found it very rewarding to provide the best care to women in need, offering medical care as well as emotional support and education using all available resources.
After several years of practice, Dr. Rutstein-Shulina moved with her family to the United States and developed an interest in holistic medicine. The journey took her back to school, and she successfully graduated from New York College of Osteopathic Medicine and then completed her residency training in obstetrics and gynecology at St. Luke's Roosevelt Hospital, now known as Mount Sinai West. She joined the faculty practice at Mount Sinai in 2008.
During her more than 20 years of practicing obstetrics and gynecology, Dr. Rutstein-Shulina has developed a deep respect for a woman's personal preferences and the ability to have multiple choices in terms of their care. She supports no intervention natural birth as well as all supported labor choices and choice of primary Cesarean delivery. Dr. Rutstein-Shulina is very successful in supporting vaginal birth after Cesarean delivery and supports external cephalic version to allow changing position of the baby before birth to allow for vaginal birth.
Dr. Rutstein-Shulina is a Fellow of the American College of Obstetricians and Gynecologists. She is fluent in Russian.
Language
Position
ASSISTANT PROFESSOR | Obstetrics, Gynecology and Reproductive Science
Hospital Affiliations
Mount Sinai Morningside
Mount Sinai Queens
The Mount Sinai Hospital
Mount Sinai West